Books on National Accessibility Strategy Research and Practice

2019-10-12

Institute for Accessibility Develeopment
The release conference on the Books on National Accessibility Strategy Research and Practice (First Edition) took place at Tsinghua University on October 12, 2019. The books, listed in the national key publishing plan of the 13th five-year plan and supported by the national publishing fund in 2019, are the first series of monographs on the accessibility strategy and development in China.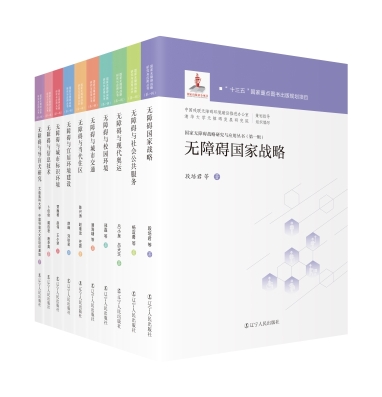 SHAO Lei, Executive Director of the Institute for Accessibility Development, Tsinghua University, introduced the background and process of writing the books. In 2017, he invited more than ten scholars to begin to write the books. Through the guide of CDPF Office for Promoting Accessible Environment Construction and the support and cooperation of the editorial team, led by ZHAO Xueliang, Deputy Editor in Chief of the Liaoning People's Publishing House, books were published in September 2019.
Based on accessible public services, inclusive education and accessible campus, Olympic Games and accessibility, accessible transportation and livable environment, information accessibility, and accessible signage, books aim at showing the value of accessibility strategy, improving national policies and standards on accessibility, filling the gaps in the field of accessibility, and promoting the accessibility development in China.