Design for All

2020-04-15

Institute for Accessibility Develeopment
Inclusive design considers the full range of human diversity with respect to ability, language, culture, gender, age and other forms of human difference. The inclusively designed products are shown as follows:
PriestmanGoode's Scooter
The scooter with a trolley-like storage is designed by PriestmanGoode to make it easier for people with limited mobility to get around, support older people as their mobility decreases, and encourage them to stay physically active for longer. It also helps users with mild forms of dementia feel safer in their own homes.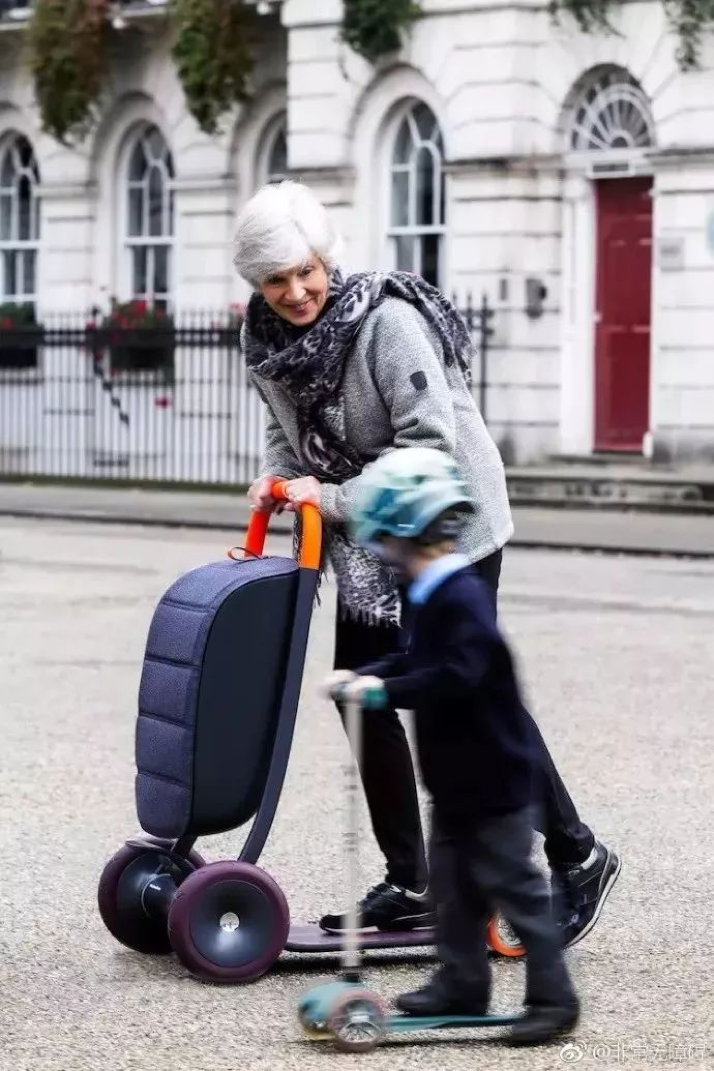 Easy Button
The Easy Button is designed to improve the quality of life for elders in terms of buttoning the shirt every day. Elderly people often have difficulty in dressing because of their decreased sensitivity and motor skills or impaired vision.
With Universal Design criteria, these buttons are designed so that people with less capacity or restrictions in fine motor skills can make this buttoning operation easier and more comfortable. One side of the button is slimmer and has a slight upward angle to allow better grip. The button is concave in shape so it can be more easily pushed through the buttonhole.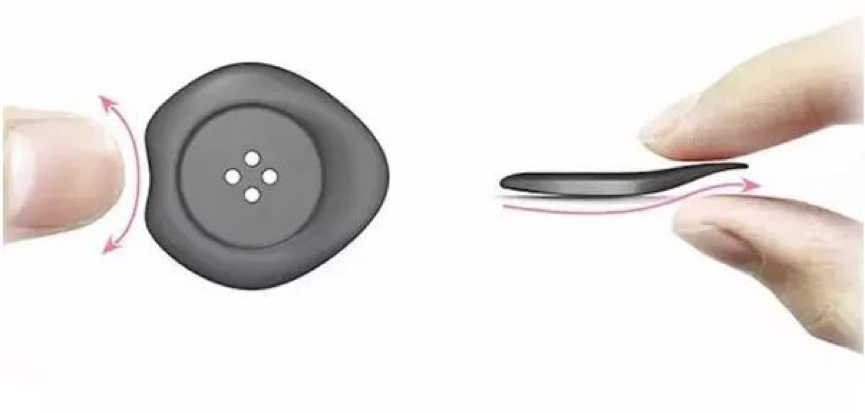 Liftware Steady Starter Kit
The Liftware Steady Starter Kit includes the stabilizing handle, charging system, travel pouch, and the soup spoon attachment.
The stabilizing handle is designed to counteract the effects of tremors and shaky hands that may be related to conditions like Parkinson's or essential tremor.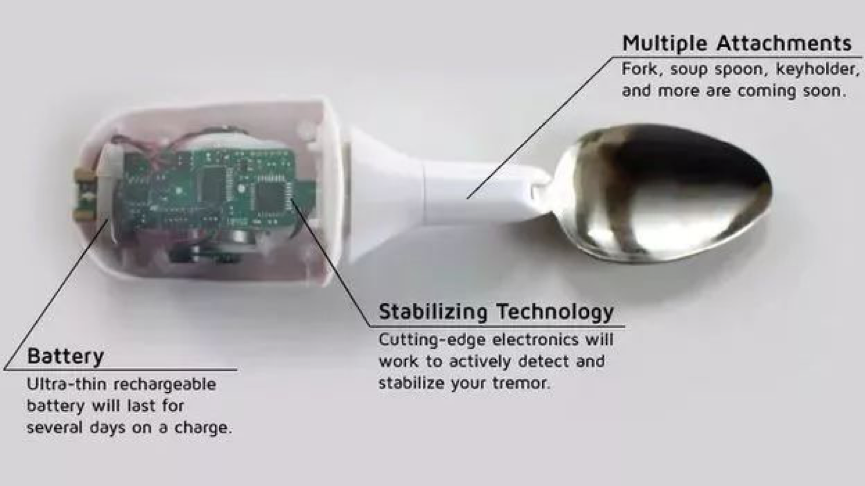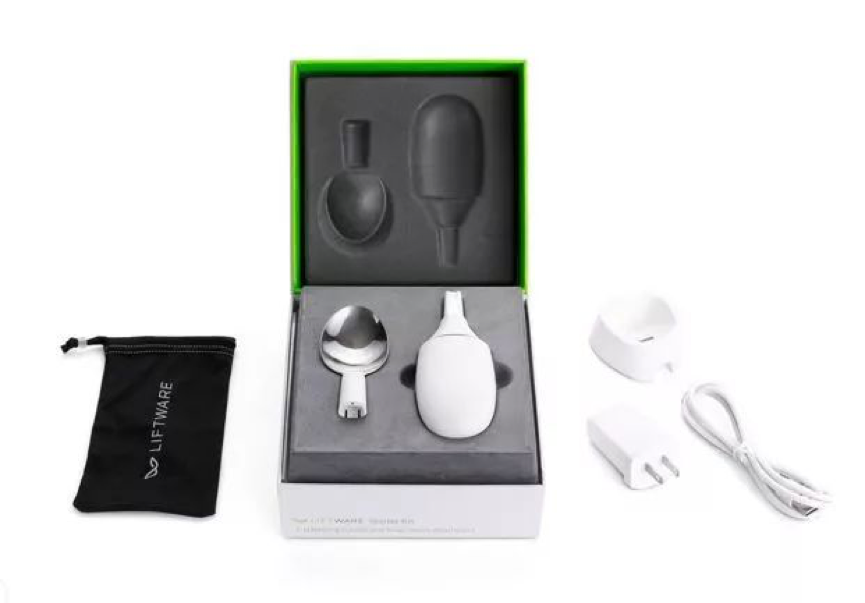 Nuada Smart Glove
The Nuada is a smart glove, which has an ergonomic design and contains electronic tendons that can help the hand open and close and even perform basic motions. It helps athletes avoid injury and elderly people to manipulate things with more confidence. It also helps workers who have to take on challenging manual tasks.

CyberDyne Hybrid Assistive Limb
The Hybrid Assistive Limb, less of a recreational model and more designed to help people with lower body disabilities move around easier, combines voluntary and autonomous control to aid with the rehabilitation process, with the goal of allowing people to walk without the use of the device. When people use the technology, it is the individual whose nervous system is controlling the exoskeleton, not some independent control.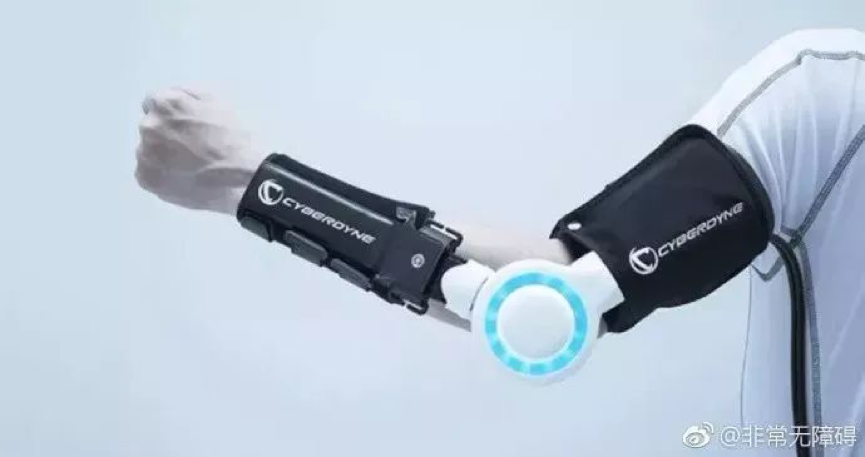 EXIII HACKberry: 3D printable electric prosthetic arm
The HACKberry is a 3D printable electric prosthetic arm created by exiii Inc a Japanese robotics company based in Tokyo and specialized in bionic arms.
The hand works by detecting when nerve and muscle tissue is stimulated by signals from the brain and sends that data to an onboard micro controller to translate into hand and arm movements. The system enables users of the prosthesis to open and close the hand and even control individual fingers.


The hand uses an under actuated mechanism to control precise movements and obtain self-adaptability when grasping different objects with its 3DOF fingers.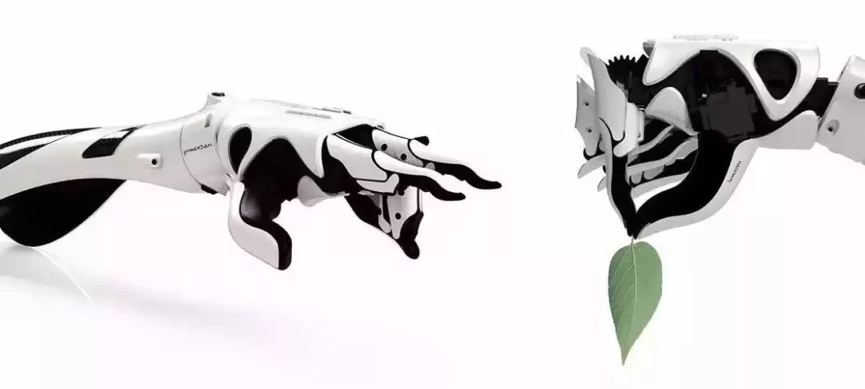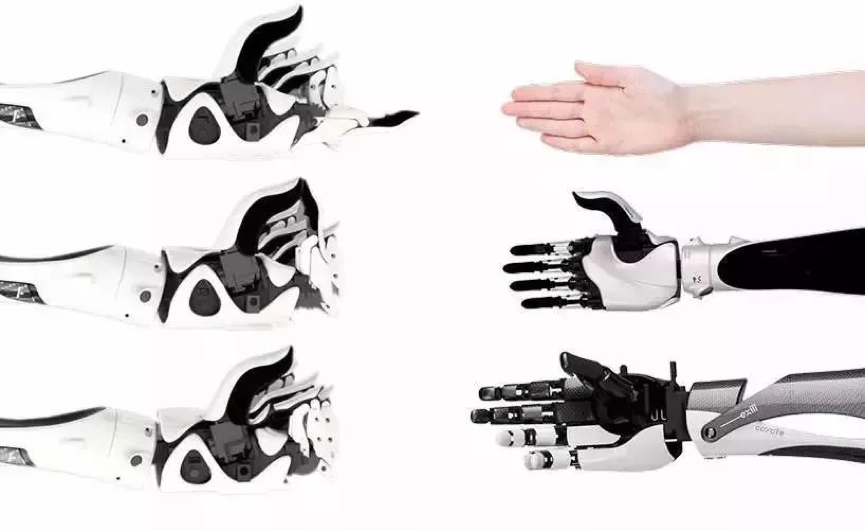 BMW is building tricked-out wheelchairs for the Paralympics

Made out of carbon fiber and whittled down to only the most essential parts, the BMW wheelchair is designed by the BMW's Design Works lab to be an aerodynamic extension of the athlete's body.
The lab customizes each chair. Using a combination of 3D scans and body measurements, each chair is molded to fit an athlete's body exactly so that there is minimal shaking or movement during a race. Wheelchair racers typically create their own custom gloves from hobby putty, so BMW borrowed their favorite gloves and 3D scanned them so they could print out a new, more durable and lightweight pair on demand.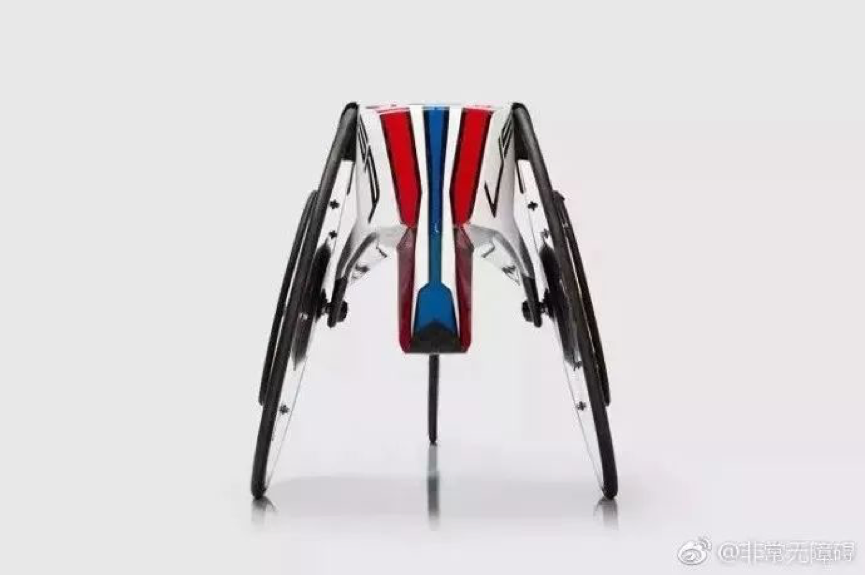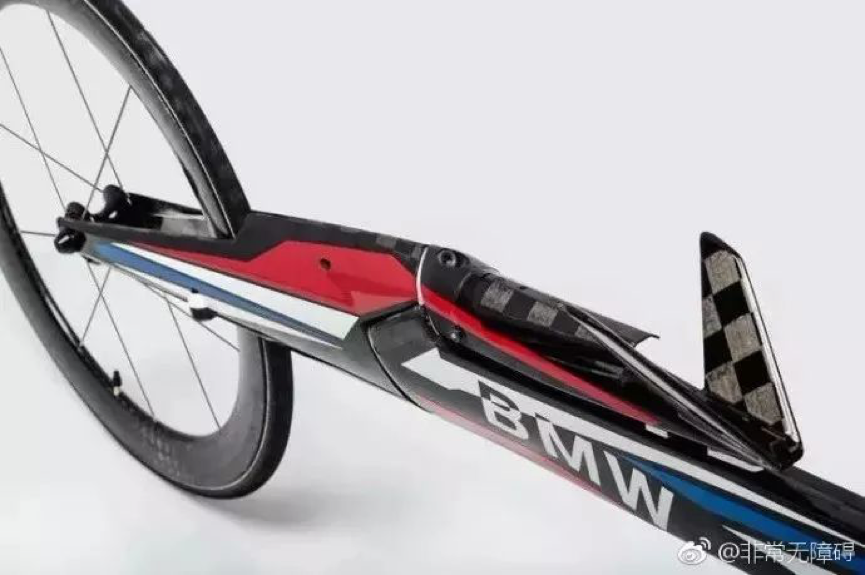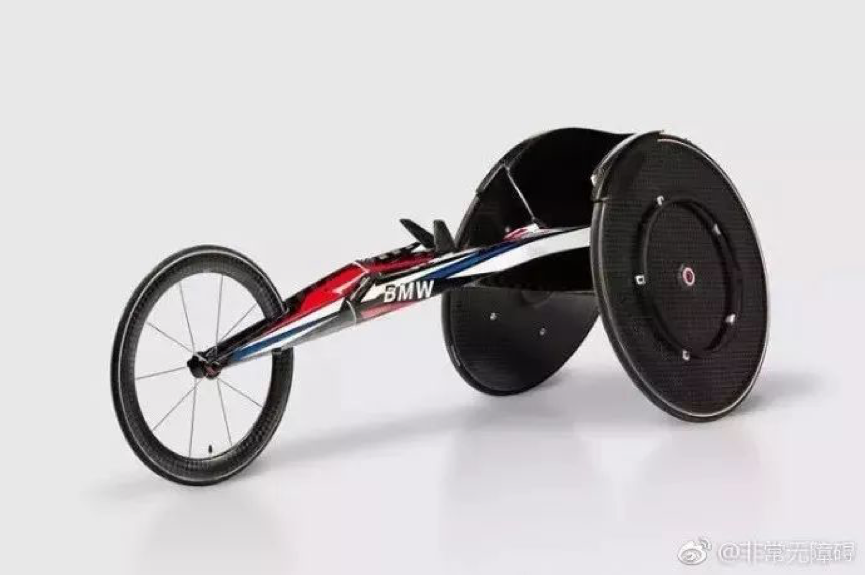 The ALLELES Design Studio: A touch of style and intellectual property for prosthetic devices
The ALLELES design studio specializes in the design and fabrication of fashionable covers for limb prostheses.
ALLELES products give people with a missing upper or lower limb a unique way to show some style. Their innovative covers made with FDA grade ABS plastic are designed based on the client's personal style; from the choice of colors, to the design and fit.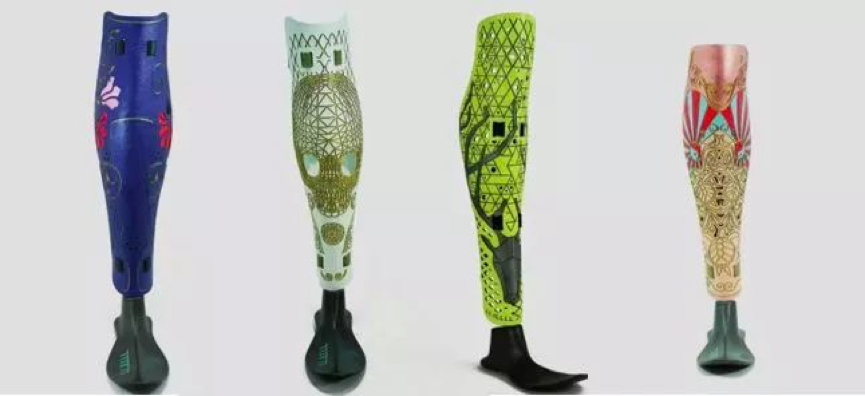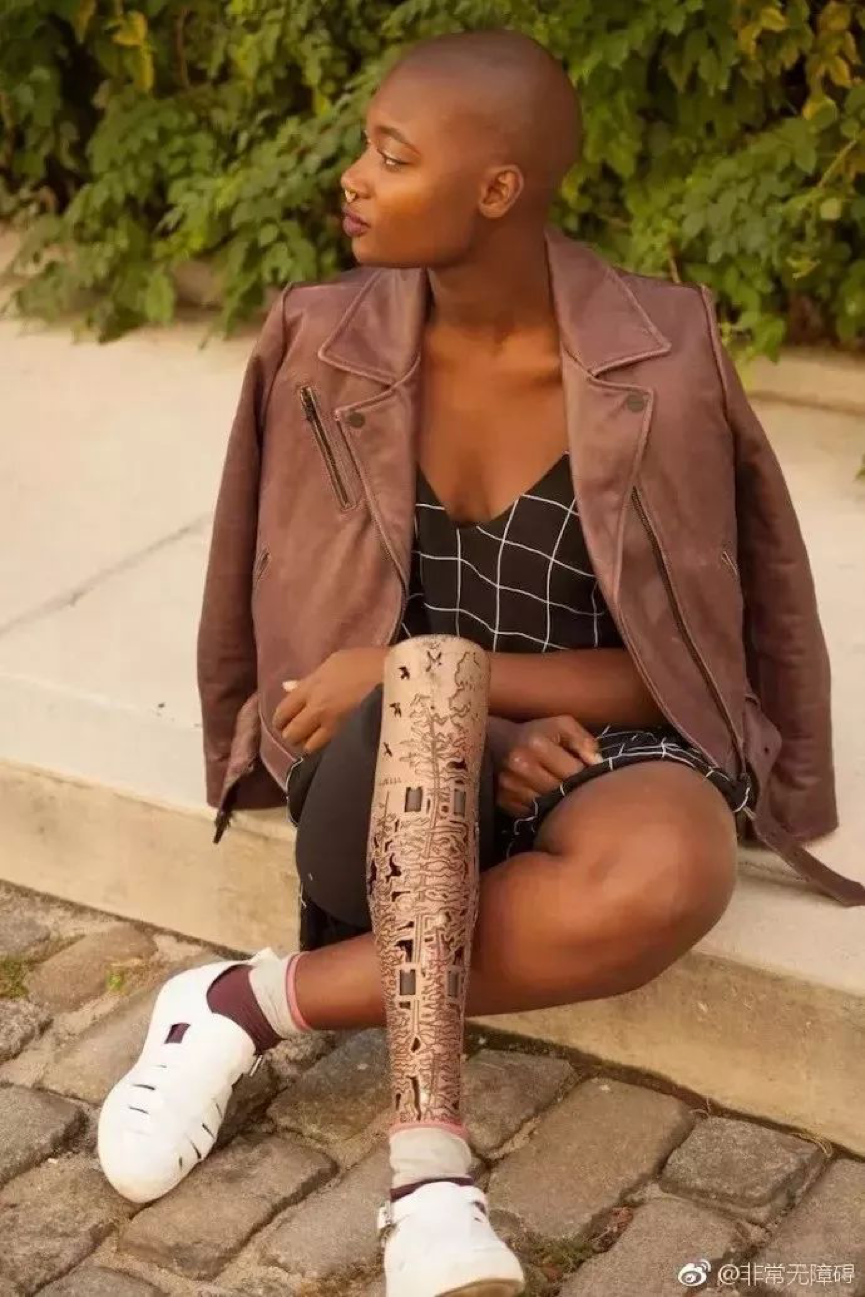 Lego-compatible prosthetic arm lets kids build their own hand
Iko is a prosthetic arm that can be fitted with Lego bricks so that wearers can take the design of their own hand into their own hands. It is very important for children to collaborate and bond over it, rather than feel isolated and different.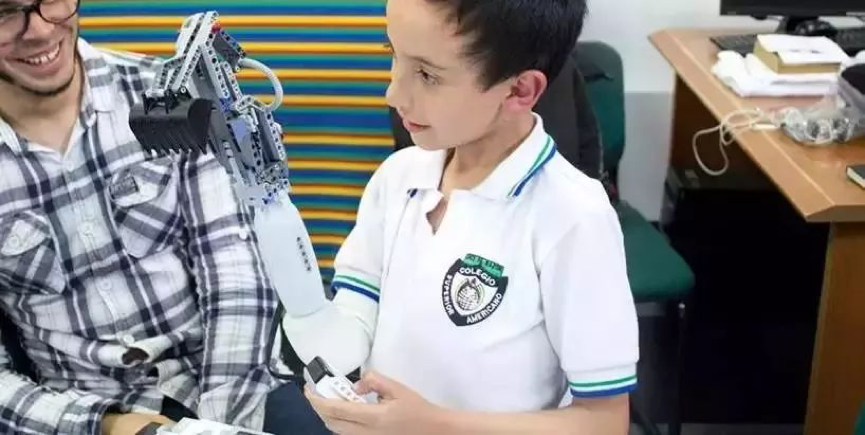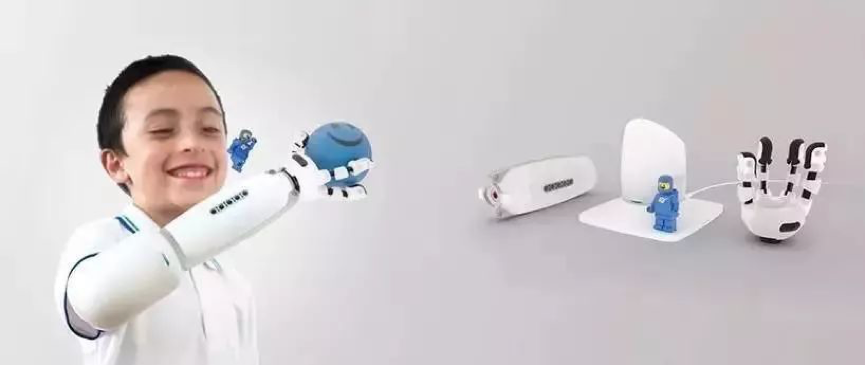 REAGIRO: The first freehand maneuverable wheelchair
REAGIRO is the first manual wheelchair for everyday use that can be maneuvered hands-free.
Ergonomic operation and the associated positive user experience are at the heart of this new concept. The purely mechanical control system has a fixed front axle and is steered by lateral tilting of the upper body, whereby the movements performed strengthen the back muscles. Hands and shoulders have a lesser load than is the case with commercial models and it is also possible, while driving, to hold a cell phone, a coffee or an umbrella. This combination of more freedom of movement and intuitive control results in a more varied driving experience and increases the satisfaction of using a wheelchair.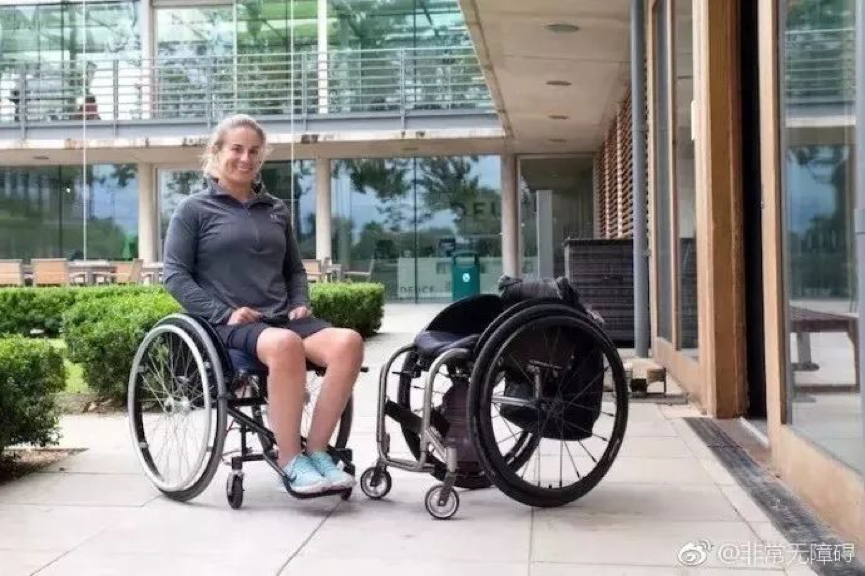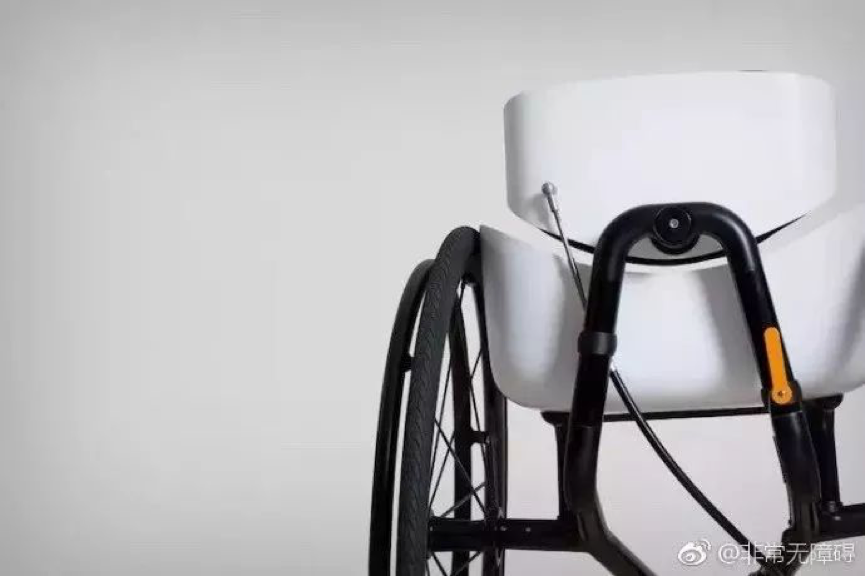 WHILL Personal Electric Vehicles
The WHILL Personal Electric Vehicles makes it easier than ever for people of all ages with various injuries, disabilities or limitations to maneuver in crowded places and turn on a very tight radius giving access to more areas than ever before in the home, public places and even outdoors. The all-terrain wheels not only incorporate all-directional drive—but the omni wheel design helps it turn on a dime, hike uphill and move about in small spaces.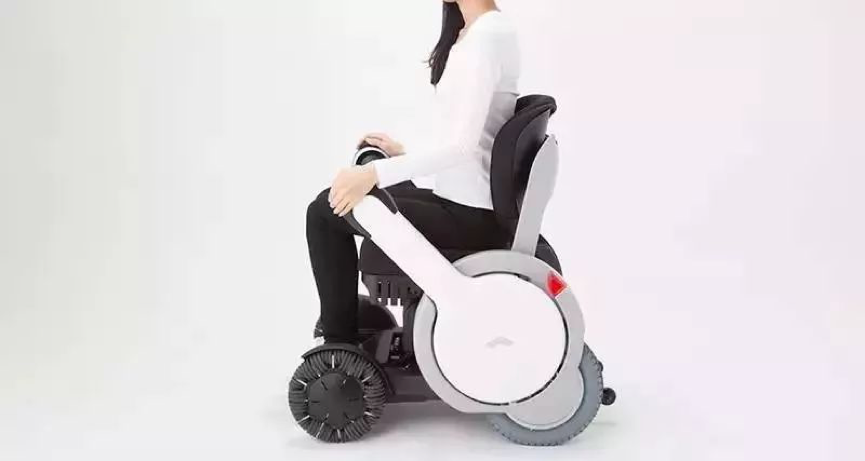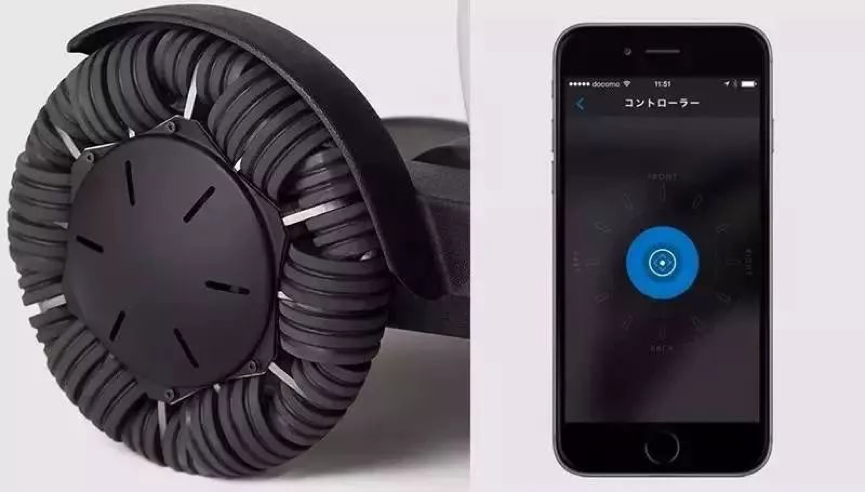 ChopChop: Easy Kitchen by Dirk Biotto
ChopChop is designed and developed especially for elderly and disabled people, it helps them to perform cooking preparation tasks faster and easier.
ChopChop's kichen counter is height adjustable, a perforated back plate hangs the most-used kitchen utensils to keep them visible and easy accessible, ample storage keeps more items handy. Filling pots is made easier with an extendable hose and a slope in the sink helps for pulling out heavy objects onto the working surface. A milled slot in the work surface serves as a stop for the slicing bread and an embedded grater makes grating easier – a drawer underneath collects the grated vegetables and fruits. A vice for holding and securing bottles, jars, tins and a grid provides a slide-up equipped with an additional knife to handle vegetables and fruits that are hard to cut.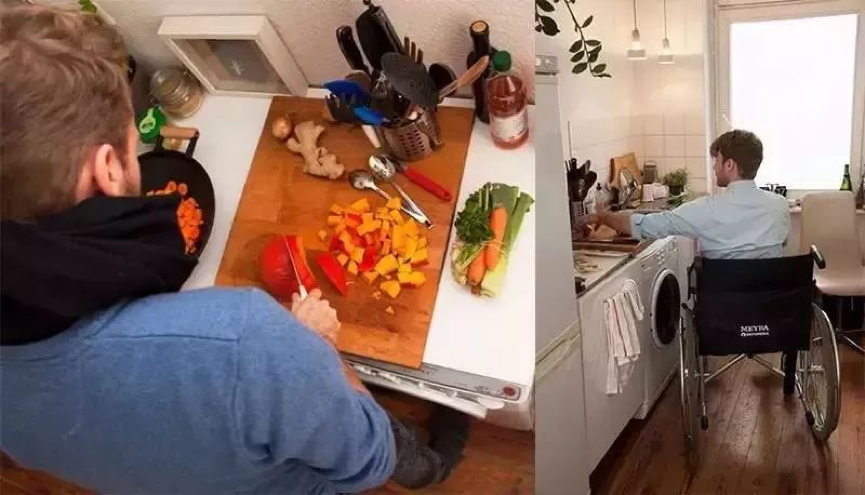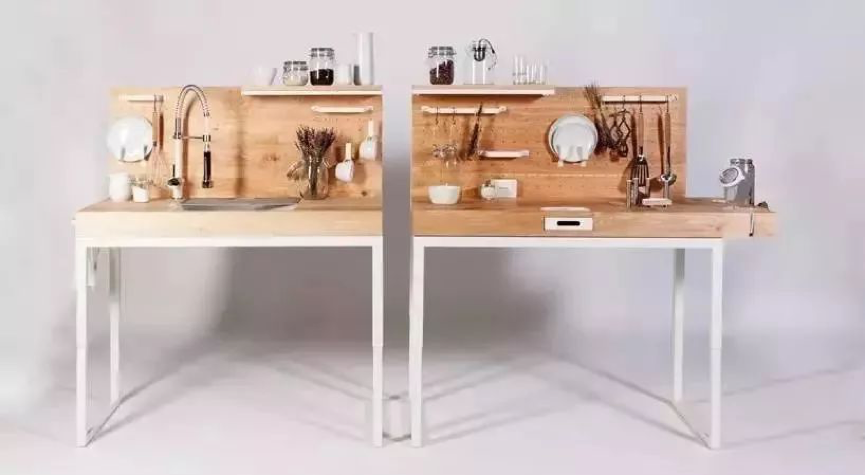 One handed kitchen equipment for people with disabilities
One handed kitchen equipment specializes kitchen tool not only makes food preparation by one hand simple, but also encourages people with disabilities to be self-reliant. It is designed to have seven functions during food preparation: 1.one-handed food cutting equipment, 2. elements for stabilizing bread while buttering 3. one-handed different diameter tubes opener 4. one-handed fruits and vegetables cutting and peeling equipment 5. egg and different diameter tubes holder 6. one-hand changeable graters 7. food box.
Several fixing elements and non-slip rubbers add stability to the workstation. In addition, all kitchen device is easily detachable, so all elements are washable.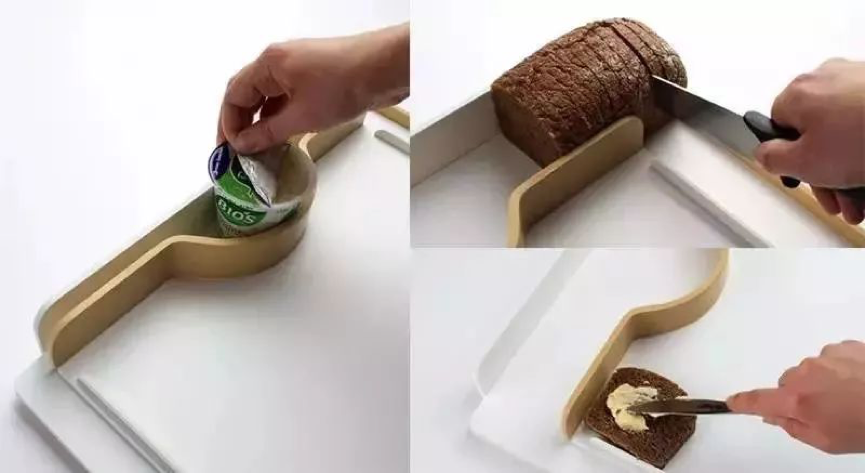 Minny Birdy Ballpoint Pen
These ballpoint pens are designed for users with weak hands.
Subsequent to the original design, the design team incorporated comments from various types of users to create design variations including a left-handed version, and version for small hands that could be used both right-handed and left-handed.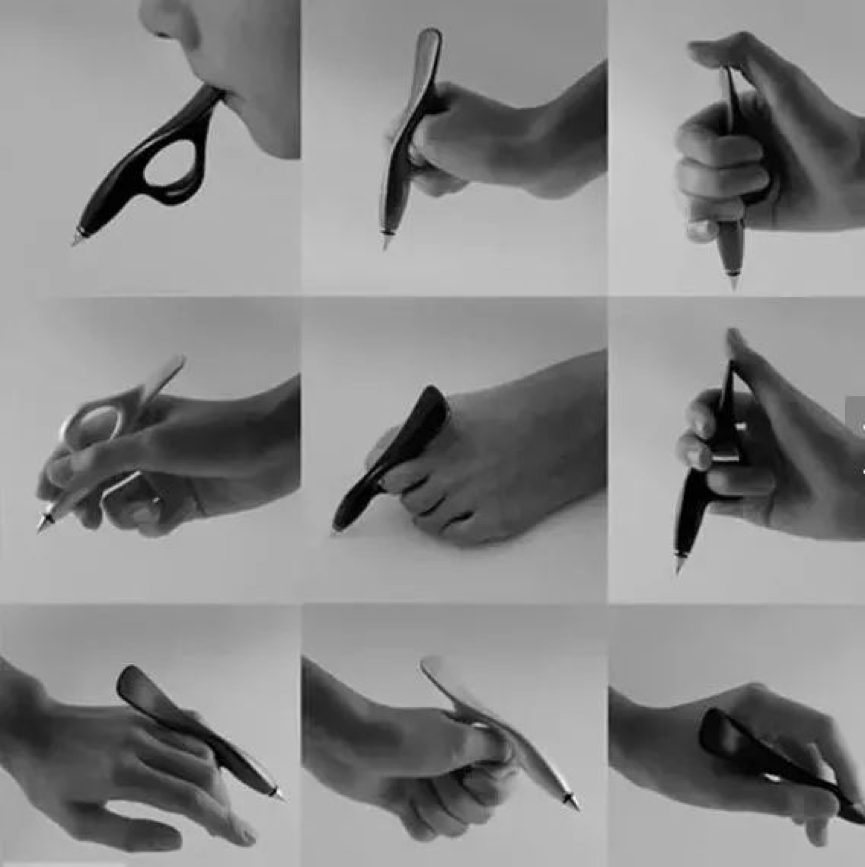 Flume Bathtub: Accessible Bathtub Concept Design

Flume Bathtub which is designed to bring more independence to the bather. The bathtub tilts like a seesaw down to a level at which a person take hold of the attached handles and transfer themselves from the wheelchair to the tub. A seat is built in at the point of entry. As water fills the tub, it balances out the weight distribution, and the tub gradually becomes centered and level. The reverse occurs when the water is drained, allowing the bather to return to the wheelchair.

Wheels in style: Adaptive clothing from Izzy Camilleri
IZ Adaptive, founded by Izzy Camilleri, aims to make getting dressed easier for everyone, and to help empower people to feel their best through fashion. It features wardrobe basics for people with disabilities, both wheelchair users and those who are ambulatory. Design elements, such as magnetic closures, pull tabs on zippers and pants, elastic waistbands, and open-back tops, make getting dressed easier for everyone while bringing more independence to people with disabilities.
Many wheelchair users struggle to get into and out of coats, especially in public places without familiar helpers around. It develops a unique cut for coats and pants that work better for wheelchair users who spend most of their day in a seated position. It also uses magnets to replace buttons, as well as have pull tabs on pants for people who lack dexterity. Its clothes are basically designed and made for ease of dressing but still have style and a fashion element to every piece.